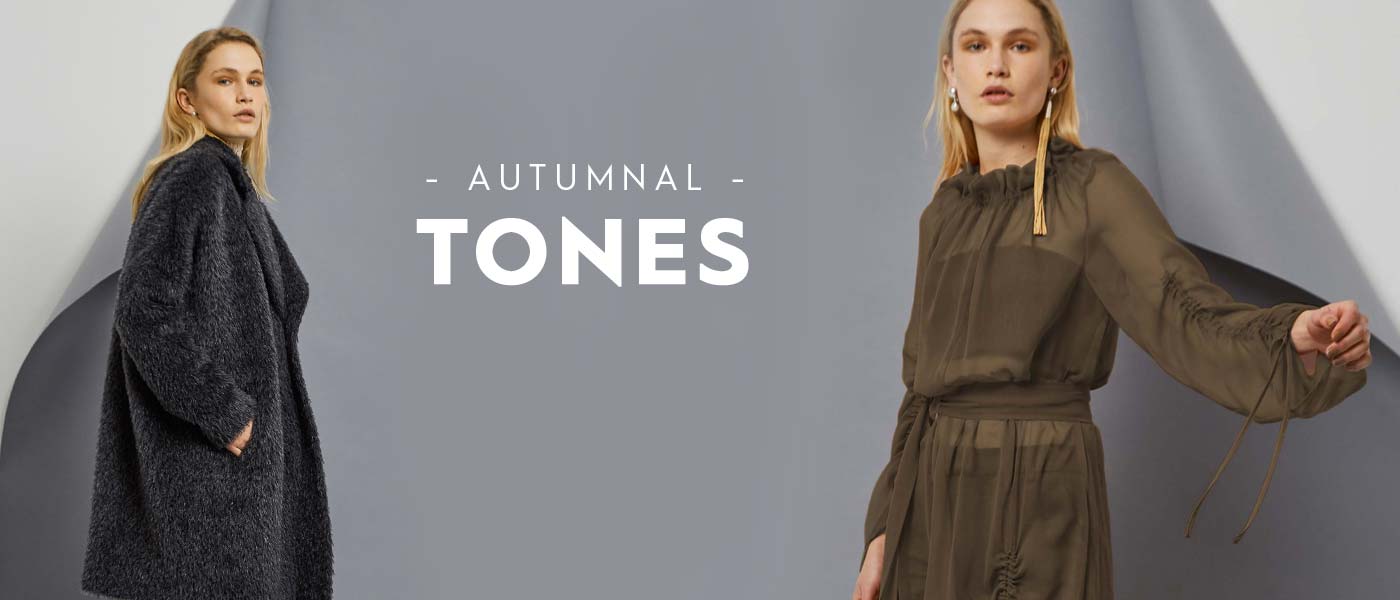 With the gradual transition into the new season, we start to introduce soft, autumnal tones as neutrals into our daily dressing. Easily paired with black, white, cream, greys and your other more traditional neutral tones; these new season shades will integrate seamlessly into your wardrobe for years to come.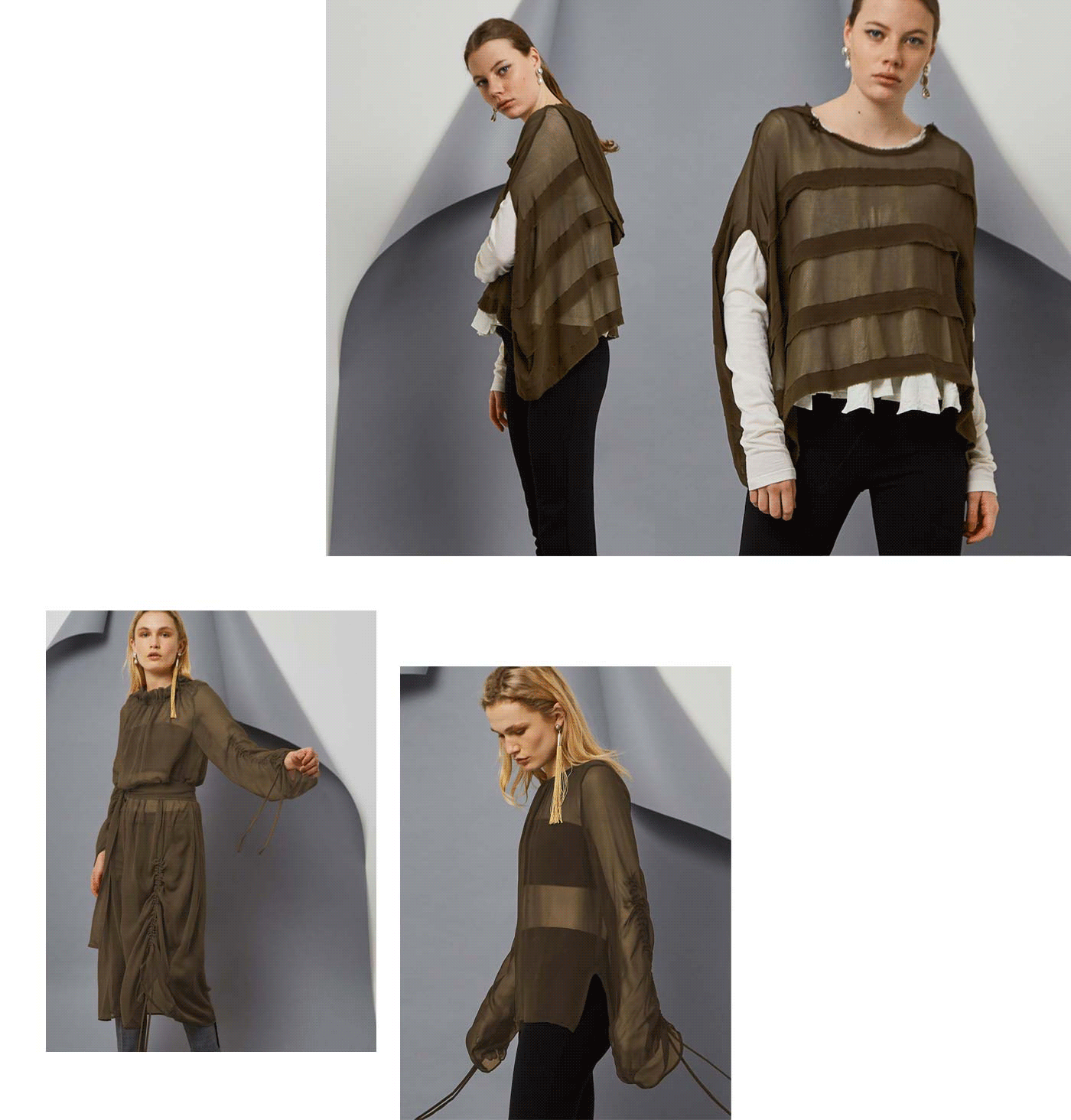 This muted tone slots into your wardrobe as a dark neutral to be paired with starker blacks, charcoals and whites. Sediment exudes sophistication and luxury, and is a slightly softer alternative to classic black. The depth of this tone is beautifully expressed in our textured knitwear, and as a sheer silk piece layered over our staple black styles.

1. Petite Panelled Acquire Hoodie, 2. Overlay Sweater, 3. Longevity Boat Dress, 4. Strip Undone Tunic.
---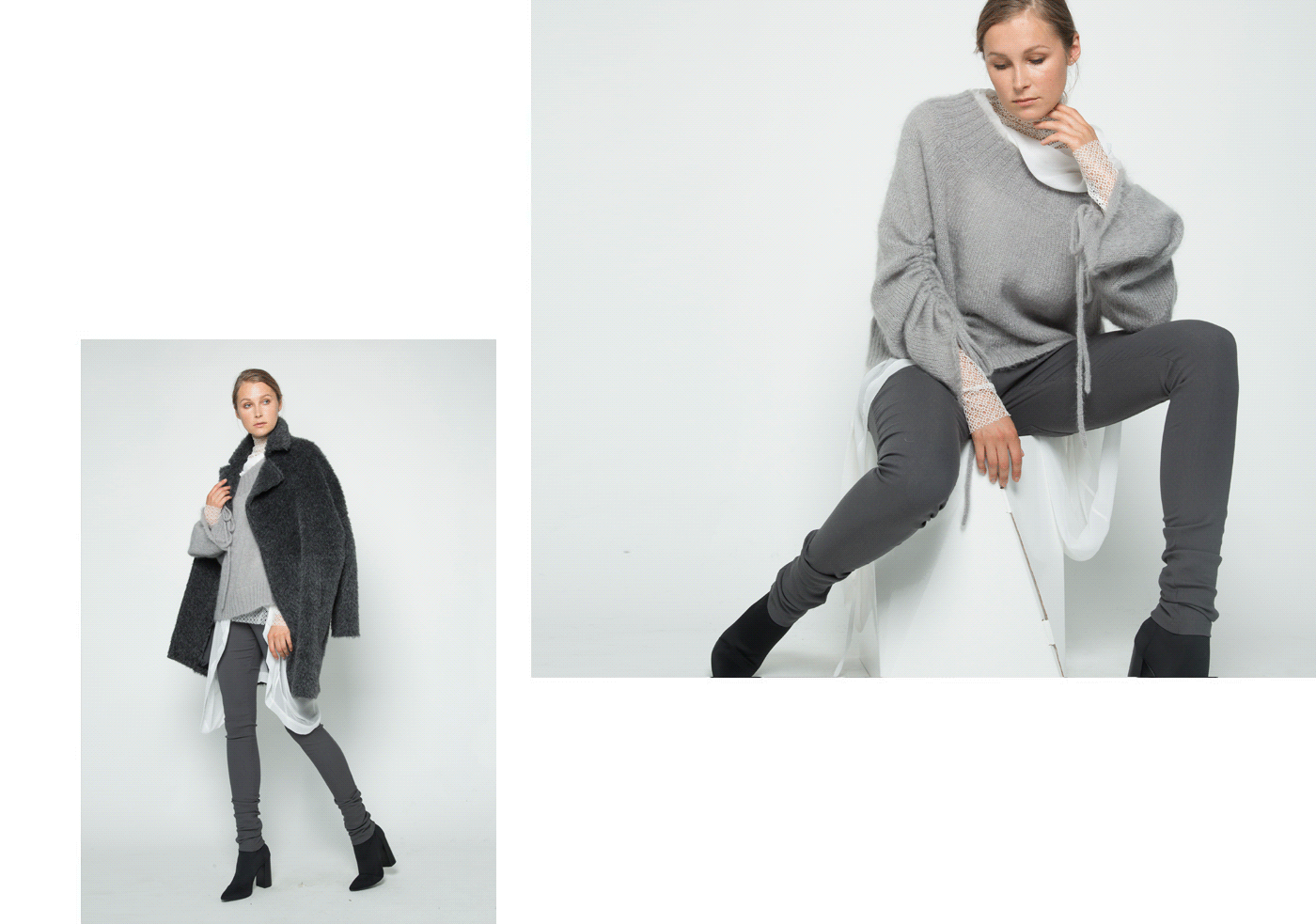 A mid-grey is a great tool to add subtle interest to monochromatic looks. Layer stunning textured wools as seen in our Hairy Ash Revered Capacity Coat or Facade Sweater for style and warmth. The Pleated Scope Vest and Linear Cogent Pants in a classic Prince of Wales Check instantly lifts your working wardrobe.
1. Revered Capacity Coat, 2. Pleated Scope Vest, 3. Panelled Integral Pant, 4. Replete Skirt.
---
The colour of the season, gorgeous burnt autumnal shades of molten and lava will instantly add warmth and depth to a look. In extremely limited numbers, pair these molten shades back with any neutral shade like silver, sediment or black for a fresh and modern update to your Autumn Winter wardrobe.

1. Crinkle Undone Tunic, 2. Formulate Sweater, 3. Replete Skirt, 4. Revered Capacity Coat.
---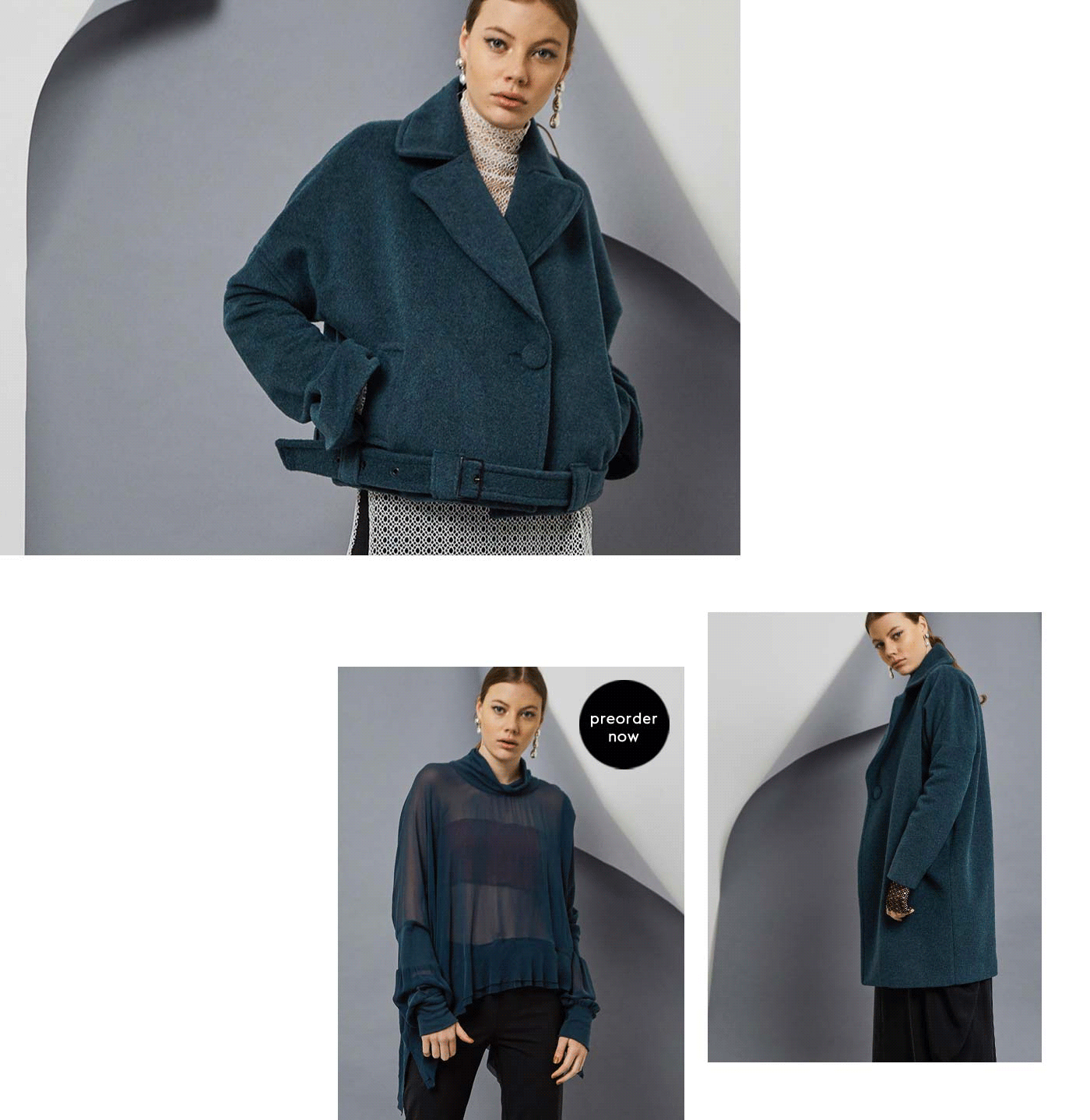 The deep jewel hue is the perfect colour to transition your autumnal hues into winter. It's versatile and flattering and can be dressed both up and down. It's a luxurious way to liven up your darks for a sleek and sophisticated look.

1. Belted Covet Coat, 2. Banded Modified Top, 3. Revered Capacity Coat, 4. Silk Mesh Camber Tunic.